The Power of Seeing in Communication
Anytime, Anywhere, via Any Device You Wish...

Download Conference Applications in Karel Cloud for free :
Voice communication, instant messages and e-mails are classic methods that we use in our daily lives. But, there is another such a method whose effect on existing and new business relations is way above that of the others; communication by seeing, which means video communication and conferencing.

Karel Cloud Conference solution is a software-based and hybrid-cloud based video call and web cooperation solution.  It is high resolution and is at your service at any point where internet connection is available.
You can easily access the Karel Cloud Conference via computers (Windows, Mac or Linux) and smart mobile devices  (Android and iOS) so that you can have access to the power of video calls with flexible payment plans.
Karel Cloud Conference is a very user-friendly application; you can easily access the video conference system over such applications and software  that you can download to your smart phone free of change  so that you can easily send the video conference link to your potential participant guests. . The only thing that the participant should do is to click on the link; where you and your participants are in the world now does not matter; now it is time to launch video call. 


Karel Cloud Conference service allows all your team members to have easy access to a virtual video communication service,  meaning that it is not a location-based but a "User-based" service. Users are now able to have access to video conference calls from their devices and from anywhere they wish to be instead of challenging and hard-to-use video conference meeting rooms at companies. Besides, you can invite not only your company employees but also your  business partners, dealers and suppliers that you wish to see when you communicate with them. 
Main Features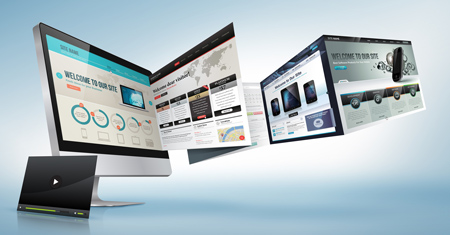 Voice and Video Communication  in a reliable, simultaneous, full screen & configurable window.
Unlike similar solutions, Developed Screen Sharing that is provided to all the participants simultaneously and that allows to view all the screens shared simultaneously.
Thanks to the scalable multi-participant online conference feature, it is possible to reach 25 participants concurrently via video call. 
The Multi-camera Support offered by Karel Cloud Conference allows to share the images of multiple cameras connected to one computer with the participants. The terminal software supports this feature on up to 3 cameras.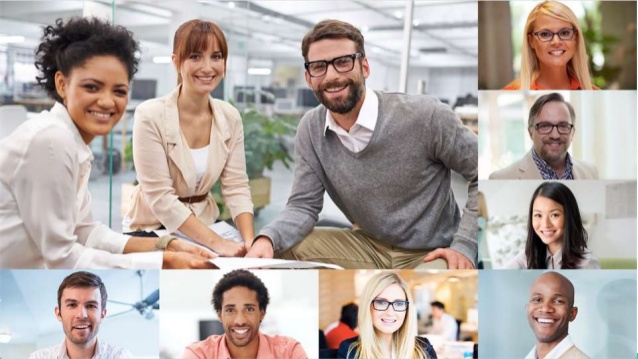 The Conference-in-Conference  support allows a special group of participants to hold an "independent conference" among themselves in a video call conference conducted with a large number of participants. Thus, participants holding an "independent conference" within the main video conference will not miss the main conference, and they may also discuss the issues among themselves and come up with additional solutions about them.
Karel Cloud Conference allows the user to have a fast and easy access  to video communication within minutes thanks to its hybrid-cloud structure.  Users can start to use the solution within minutes from their computers, tablets or smart phones.
Thanks to its Configurable User View option, Karel Cloud Conference provides an adjustable image structure whose dimensions and optional lay-out can be configured instead of steady images and windows.
In short, Karel Cloud Conference is a "Video as a Service (VAAS) solution where it is easy to launch a conference, to use and to expand.

External Solutions for Meeting Rooms
You may also use Karel Cloud Conference as a main video conference solution in the meeting rooms at your premises. The only thing you should do is purchase the terminal solution for meeting rooms supplied by Karel and complete the Karel Cloud Conference configuration of the management hardware in that solution.
If you already have a meeting room solution and you are willing to use it in an integrated way with the Karel Cloud Conference, then this is quite possible with compatible products.
Its Advantages for the Business
Your business will benefit from Karel Cloud Conference in every aspect. Travel times and costs will be reduced; customer calls, interviews, talks, meetings, webinars and other virtual meetings will lead to time and money saving; business efficiency and productivity will be enhanced.
 Karel Cloud Conference:
It Strengthens the Sales. Customer communication becomes more informative with video communications.
It Creates a Sense of Union Among Remote Personnel. Remote personnel become visually connected and interactive with the business thanks to the video communication. 
 It Enables Customer Services: It is possible to increase customer loyalty and satisfaction thanks to faster response time and video interactions with the customers.
Team Collaboration: With regular videoconferences that you can organize with your project teams, collaboration is now extremely easy.
It Makes Training Easier: It is now very easy to organize video training sessions for your personnel and business partners irrespective of distances.
It Supports Human Resources You can access a broader candidate pool by using video communication in interviews with potential employees.
Areas of Use
For Sales: It speeds up the sales cycle, reduces travel costs, enhances communication with customers, supports remote personnel and helps you keep abreast of opportunities.
For Marketing: It speeds up the decision-making process, improves productivity, allows efficiency with webinars, supports creativity and brainstorming meetings, enhances media and PR communication.
For customers: Allows video communication, shortens the response time, reduces the number of discussions, supports remote problem-solving, increases productivity.
For finance: It enhances profitability, decreases the need for travel, allows better communication with investors and speeds up the decision-making process.
For management: It enhances communication with employees; facilitates board meetings, speeds up the discussion and motion process, strengthens communication with stakeholders, eliminates the need for top level executives to travel.
For Information Processing: It makes it easier to support a global workforce, it facilitates trainings and enables teamwork and visual demo processes.
For engineering: It allows product planning and design stages to be carried out in a more interactive way, supports team communication and provides real time sharing.
For Human Resources: It accelerates recruitment processes, enlarges the human resources pool where the interviews are held and enables personnel training.
*  Chrome™ browser, a trademark of Google Inc. -  Application installation is advicing for a better conference experience. If you want to connect to the conference room without any additional app, you can use above web link. The only browser that supports below link is Google Chrome. Please do not use other web browsers.